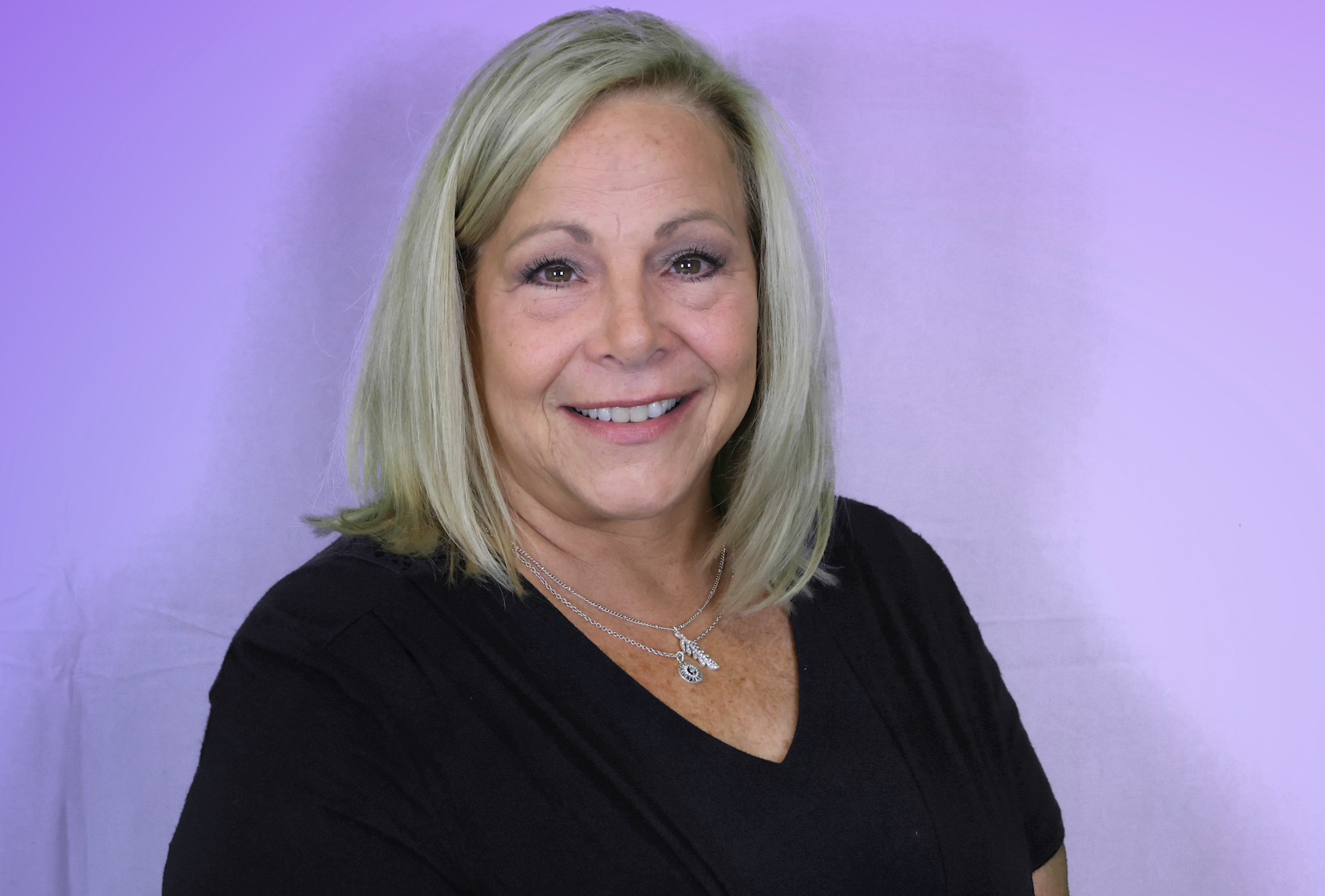 Donna Riviello
Director of Food Service:
Donna Riviello
(315) 902-3060
Food Service Supervisor:
Amanda White
Clyde-Savannah Middle/High School Staff:
Tammy Heitmann Genie O'Sullivan
Charlene McKinney-Cook
Mary A. Roche
Gloria Garofono
Elementary:
Stacey Crocker
Doris Gary-Cook
Rianna Schilling
Julie McGall

Substitutes:
Jennifer Buisch
Cheryl Cole
OUR COMMITMENT TO GOOD NUTRITION FOR YOUR KIDS KEEPS MOVING FORWARD
MEAL PATTERN: Helping Build a Healthier Student Body
Food and Nutrition Services recognizes the important connection between a healthy diet and a student's ability to learn effectively and achieve high standards in school. As a part of our commitment to help build a healthier student body, our department ensures that all menus meet the required nutrient levels for specific grade groups. Many positive changes have been made to the meals our students are offered as a result of the Healthy Hunger Free Kids Act of 2010. The selections offered focus on meeting the standards for sodium, calories, saturated fat and trans-fat. In addition, we ensure that menus, when averaged over the week, provide the amount of grains and proteins within the allowable ranges.
Regulations require menu items to be categorized into five (5) food components: Fruits, Vegetables, Grains, Protein, and Milk. Each day, students are offered a variety of items from each food component. These changes mean students will have more choices of fresh fruits and vegetables available daily. We offer locally grown produce when available and affordable. They will also have protein, whole grains and low-fat or fat free milk choices. All menus will continue to be nutritionally analyzed to ensure compliance within the new stricter guidelines.
BREAKFAST MEAL PATTERN-ALL GRADE LEVELS
The components for breakfast are: Fruits, Grains, Protein, and Milk. In order to receive free breakfast, students must select at least three (3) of the four (4) components offered, with one component being a fruit. Students may select one (1) item from each of the four (4) components offered.
LUNCH MEAL PATTERN-ALL GRADE LEVELS
The components for lunch are: Fruits, Vegetables, Grains, Protein, and Milk. In order to receive free lunch, a student must select at least three (3) different components, one (1) of the selections must be a fruit or vegetable.
Food and Nutrition Services is committed to providing the students of Clyde Savannah with an affordable and nutritious school breakfast and lunch. If you have any questions regarding the menus or nutrients, please contact
Donna Riviello, Food Services Director at (315) 902-3060 or donna.riviello@clydesavannah.org
Non-Discrimination Statement:
In accordance with federal civil rights law and U.S. Department of Agriculture (USDA) civil rights regulations and policies, this institution is prohibited from discriminating on the basis of race, color, national origin, sex (including gender identity and sexual orientation), disability, age, or reprisal or retaliation for prior civil rights activity.
Program information may be made available in languages other than English. Persons with disabilities who require alternative means of communication to obtain program information (e.g., Braille, large print, audiotape, American Sign Language), should contact the responsible state or local agency that administers the program or USDA's TARGET Center at (202) 720-2600 (voice and TTY) or contact USDA through the Federal Relay Service at (800) 877-8339.
To file a program discrimination complaint, a Complainant should complete a Form AD-3027, USDA Program Discrimination Complaint Form which can be obtained online at: https://www.usda.gov/sites/default/files/documents/USDA-OASCR P-Complaint-Form-0508-0002-508-11-28-17Fax2Mail.pdf(link is external), from any USDA office, by calling (866) 632-9992, or by writing a letter addressed to USDA. The letter must contain the complainant's name, address, telephone number, and a written description of the alleged discriminatory action in sufficient detail to inform the Assistant Secretary for Civil Rights (ASCR) about the nature and date of an alleged civil rights violation. The completed AD-3027 form or letter must be submitted to USDA by:
Mail:
U.S. Department of Agriculture
Office of the Assistant Secretary for Civil Rights
1400 Independence Avenue, SW
Washington, D.C. 20250-9410;
Fax:
(833) 256-1665 or (202) 690-7442
Email USDA
This Institution is an equal opportunity employer